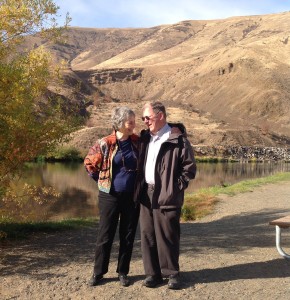 Born in 1940 and raised in Passaic, New Jersey, Jane was a Jersey girl until 1958 when she went to Vassar College in New York State. After graduating in 1962, she married Yale grad student Don Isenberg, and moved to New Haven, Connecticut. There she began her teaching career which lasted nearly 40 years. The first seven were the hardest. Even three decades later she still had vivid memories of struggling through her challenging apprenticeship teaching high school English in New Haven in the Sixties. So she wrote a memoir about it titled Going by the Book. It won the James N. Britton Award for Inquiry in English Language Arts from the National Council of Teachers of English in 1996.
Jane had to leave high school teaching in 1969 because the New Haven Board of Education's liability insurance didn't cover teachers who were more than three months pregnant. She began teaching at a new community college in New Haven before her daughter was born and was still at it four years later when her son arrived. In 1977 Jane, Don, and the children moved to Hoboken, New Jersey so Don, a lighting designer, could take a job in Manhattan. Jane joined the faculty of a community college in Jersey City.
Her first hot flash and teaching in the political hothouse of The Garden State's Hudson County moved Jane to write The "M" Word published by Avon in 1999. A comic cozy mystery, this book features Bel Barrett, a menopausal community college English prof, as amateur sleuth. Of course, Bel lives in Hoboken and teaches in Jersey City. The "M" Word is the first of eight novels and a shorter anthologized work that make up The Bel Barrett Mystery Series.
In 1985 Don died of cancer. As the years passed, their children grew up and moved on. While continuing to teach, Jane earned a PHD in Applied Linguistics and English Education from NYU. She met and eventually married Phil Tompkins, a Computer Analyst at Mount Sinai Hospital. Jane retired from teaching in 1999. During a brief stay in Amherst, Massachusetts, Jane wrote two Bel Barrett mysteries. As long as she was writing about Bel and living only a few hours from Hoboken, she still felt connected to her students and her preretirement life. While in Amherst she also reconnected with her roots by studying for and celebrating her adult bat mitzvah. Then in 2003, she and Phil moved across the country to the Puget Sound area to be near Jane's daughter's growing family. Jane wrote the last two Bel Barrett mysteries there.
And it was there on the other edge of the country after typing the final scene of Hot Wired, that this transplanted Jersey girl understood that she really had retired and moved. She missed her students, colleagues, relatives, and neighbors. Her new community, a green, wet suburb so different from her beloved Hoboken, took a little getting used to. Like menopause, retirement and moving were serious upheavals.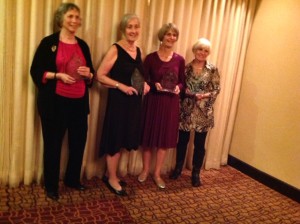 Once again, upheavals inspired her. So when she and Phil weren't babysitting, Jane began researching their new setting. What she learned formed a story in her head that became The Bones and the Book, a historical mystery set in Seattle's tiny Jewish community during the Gold Rush and in 1965. Not surprisingly, outsiders and insiders populate this novel written by a "transplant." It was published in 2012 by Oconee Spirit Press and won a Willa Award in the category of Original Softcover Fiction from Women Writing the West.
Jane continues to write her way to putting down new roots in Washington. She is currently completing a mystery set east of the Cascades in the Evergreen State's Yakima Valley. Below are some pictures taken in 2013 and 2014 while she was doing research in and near this fascinating oasis nestled in the high desert terrain of central Washington.